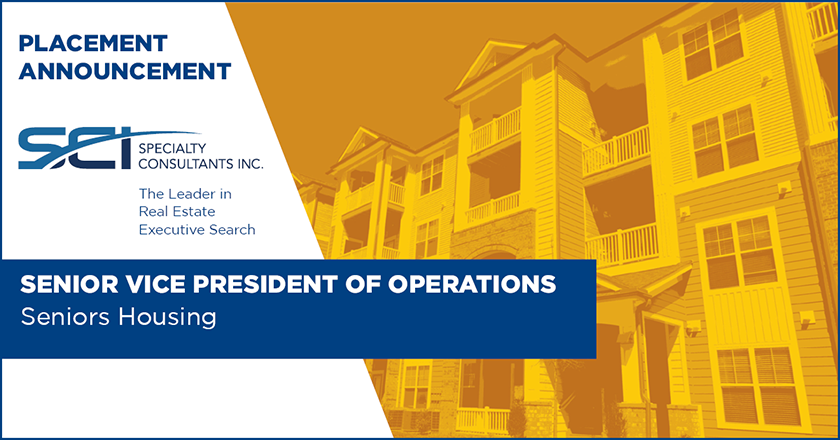 SCI is happy to announce the placement of a Senior Vice President of Operations with a national real estate investment and management company focused on residential properties.

The new hire will be responsible for oversight of the operational aspects of the company's senior living group with an opportunity to become the leader of the platform, creating and executing the strategy to grow the organization through new ground-up development and acquisition of both assets and other companies.

Eric Lesnock, SCI Managing Director, performed the search.