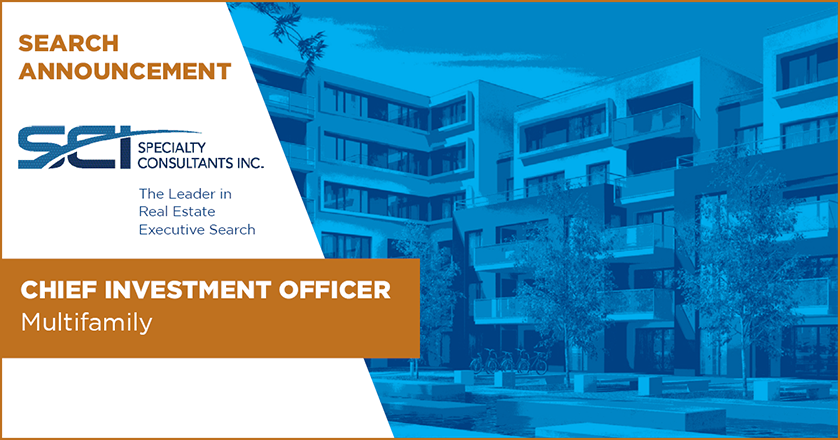 SCI is excited to announce a major search assignment for a Chief Investment Officer with a leading West Coast-based multifamily investor/manager (~ 50,000 units nationwide).

This is a corporate leadership position and will play a major role in developing the company's investment philosophy and overseeing the team executing acquisition activities and implementation of strategic investment initiatives.

Craig Friday and Nickolas Vuckovich, Managing Directors with SCI, are conducting the search.