SCI Announce Placement of Development Partner - Multifamily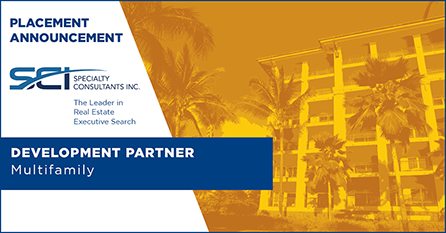 The new hire will establish a new regional office and oversee development of 200+ unit podium and garden-style apartments throughout the Southeast.
Continue Reading
SCI Announces Search for a Head of Asset Management - Multifamily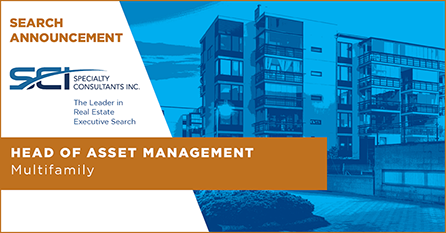 The position will take the lead role in re-imagining the company's asset management department.
Continue Reading
SCI Announces Placement of Senior Vice President - East - Industrial Real Estate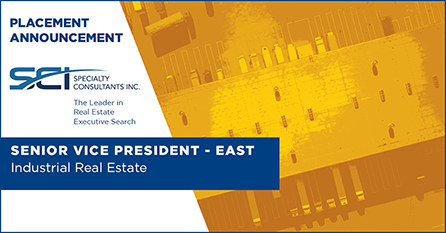 This position will be responsible for formalizing an investment strategy with the company's senior team, scaling the operating platform, and leading capital deployment to aggregate a portfolio of industrial outdoor storage assets throughout the Eastern half of the US.
Continue Reading
Private Equity is Coming to Play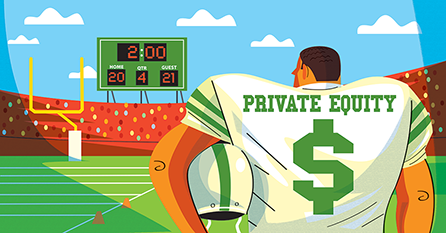 After years of being sidelined, PE firms may be finding their way onto the real estate field with the help of senior industry free agents.
Continue Reading