SCI Announces Search for a Chief Financial Officer - Affordable Housing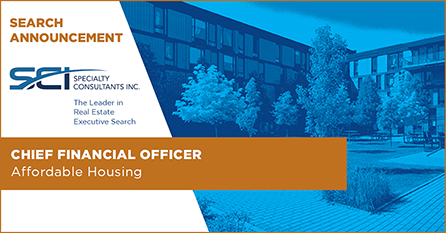 The role will strategically supervise the accounting and finance department and work closely with other department leaders
Continue Reading
SCI Announces Search for a Vice President, Capital Markets & Investor Relations - Multifamily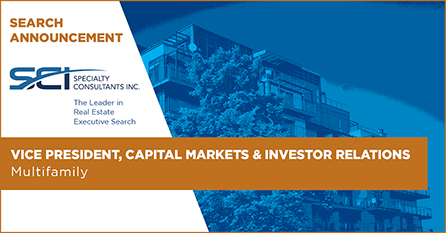 The position will join the company's leadership team, playing an integral role in the organization's growth by capitalizing future multifamily investment and development opportunities.
Continue Reading
Multifamily Executive Search Update - Q4 2023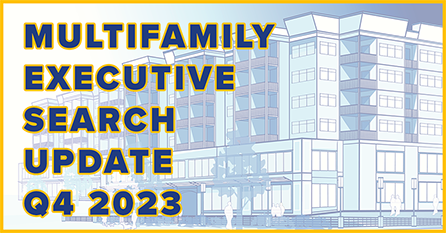 Even with market headwinds gathering in the second half of the year, multifamily continued its reign as real estate's strongest asset class – but not without strategic adjustments that could shape the sector well into 2024.
Continue Reading
SCI Announces Search for a Vice President of Asset Management - Seniors Housing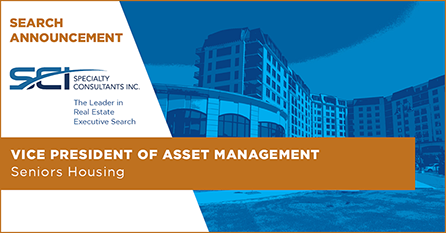 The position will oversee a growing portfolio of seniors housing in the Eastern US and follows the successful placement of the position's Western regional counterpart earlier this year.
Continue Reading
SCI Announce Placement of Senior Vice President - Real Estate & Facilities - Seniors Housing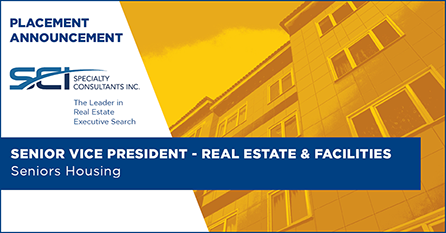 The new hire will oversee the entirety of real estate related business operations for a portfolio of high-quality properties.
Continue Reading