Key Takeaways from NIC Spring 2020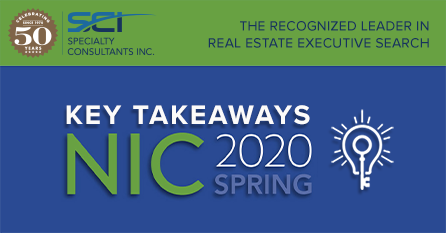 SCI's senior housing team was in San Diego for the Spring NIC Conference. Here are their main takeaways.
Continue Reading
Key Takeaways from NMHC 2020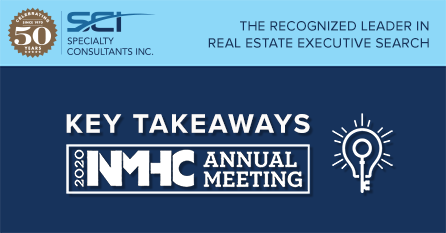 SCI had a senior team at the recent NMHC Annual Meeting. Here are their biggest takeaways from the conference.
Continue Reading
Celebrating Our 50th Anniversary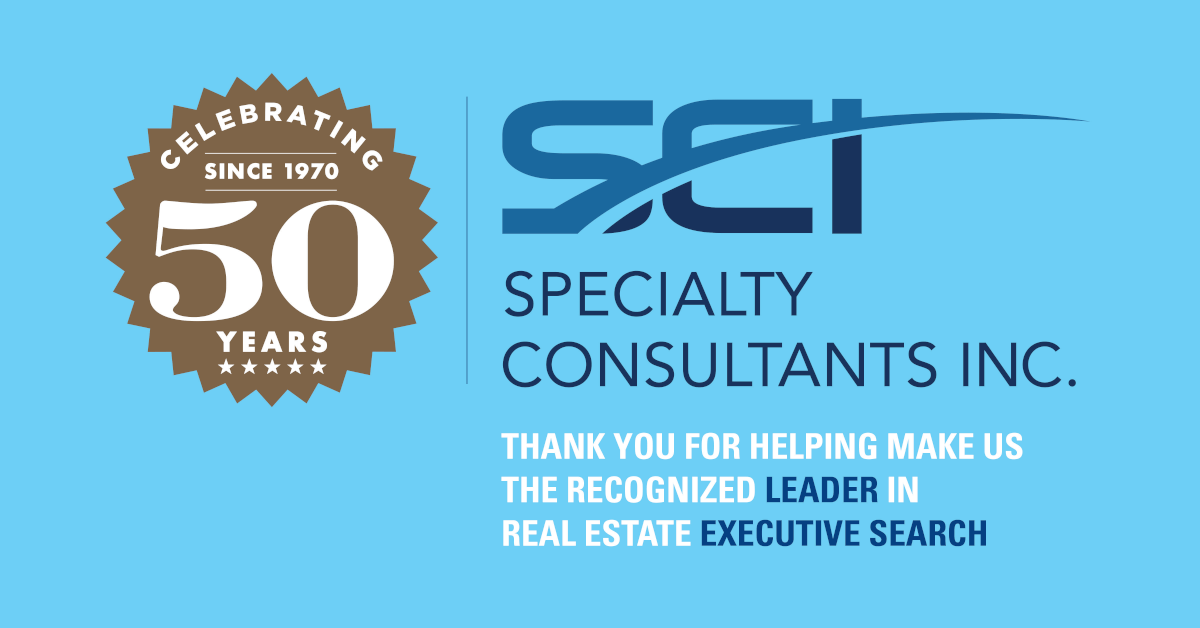 As SCI begins its 50th year, we take a quick look back to appreciate the people who have gotten us here.
Continue Reading
Career Pathing (and Why You Need It)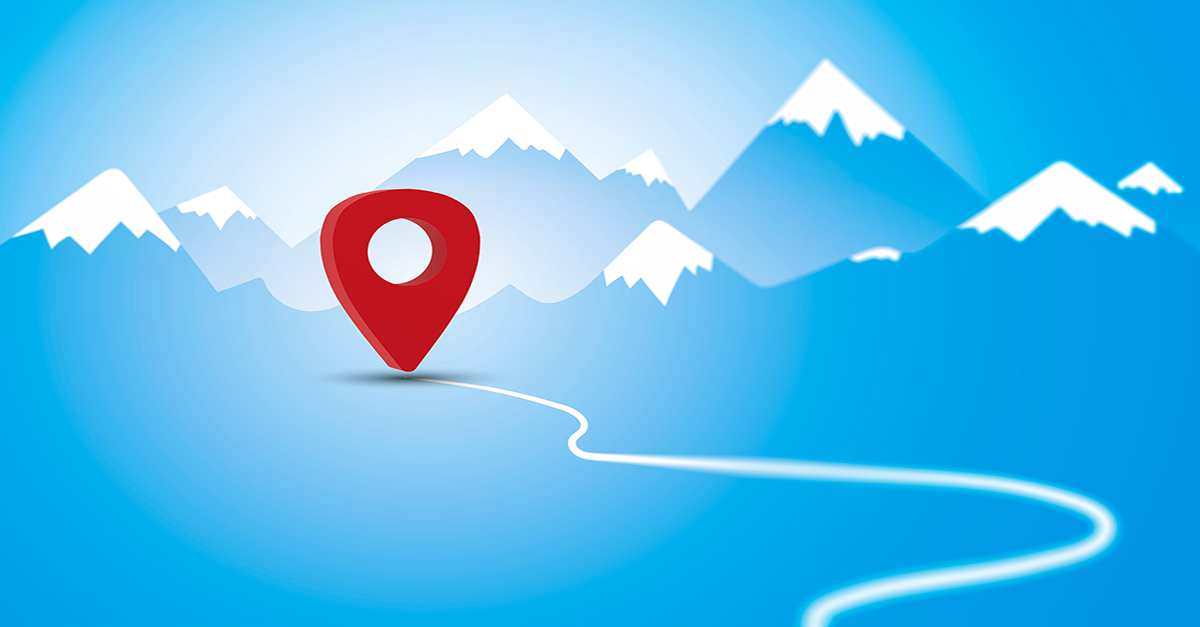 Attain your dream job with a solid career path plan.
Continue Reading
2019 Student Housing Compensation Survey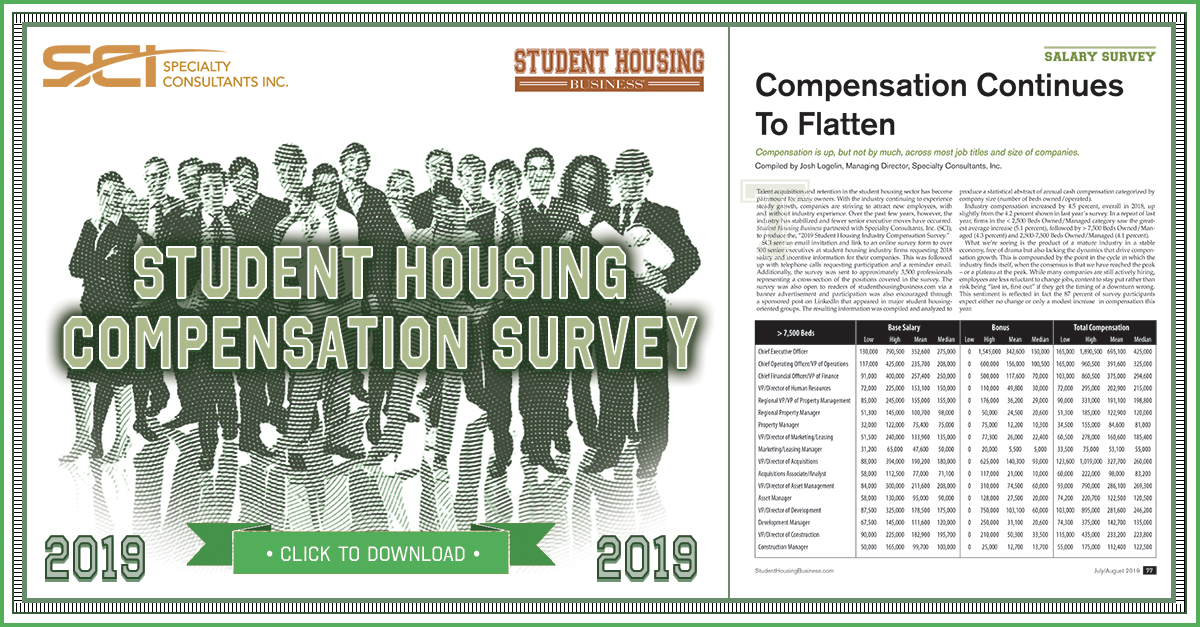 Our 2019 survey was just published in Student Housing Business. Download a copy and see how current industry trends are shaping compensation for industry professionals.
Continue Reading