SCI Announces the Placement of an EVP - Affordable Housing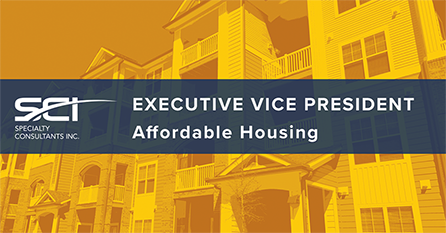 The placement - SCI's 23rd with this client - fills a critical position in the company's succession plan.
Continue Reading
Participate in SCI's Student Housing Compensation Survey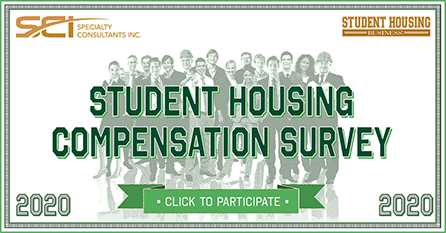 Our annual compensation report will be published in the July/August issue of Student Housing Business.
Continue Reading
SCI Announces Search for Group Vice President - Multifamily Operations
SCI is proud to announce another search assignment with one of its very best clients, a leading national real estate investment, development, and management organization, for a Group Vice President of multifamily operations.
Continue Reading
Attracting Top Talent in Student Housing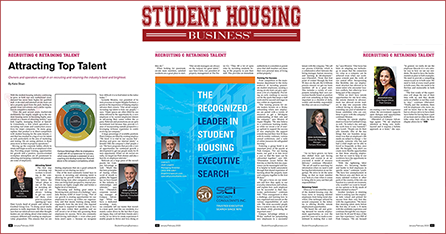 Read what industry leaders have to say about the challenging hiring market for top talent in this article from Student Housing Business, featuring SCI's Josh Logelin.
Continue Reading
Key Takeaways from NMHC 2020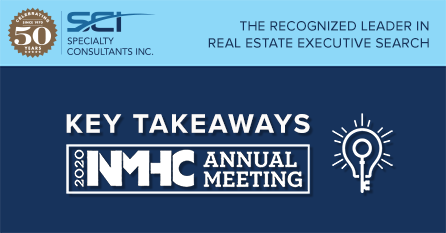 SCI had a senior team at the recent NMHC Annual Meeting. Here are their biggest takeaways from the conference.
Continue Reading