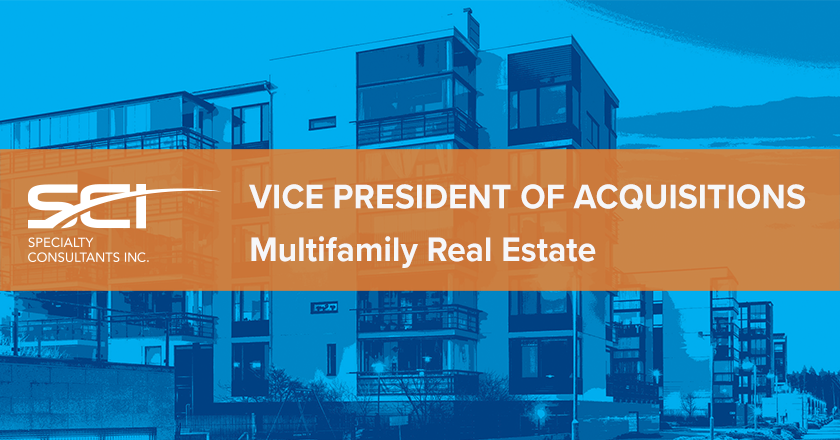 SCI is proud to announce a new search assignment to recruit a Vice President of Multifamily Acquisitions for a well-recognized and sophisticated diversified real estate investor, developer, and operator.

This person will play a key role in the company's strategy to expand its multifamily development platform, responsible for overseeing a regional investment team to source, screen, underwrite, manage due diligence activities and then successfully execute the developments. This position will work in close collaboration with corporate leaders as well as senior departmental heads.

SCI Managing Director Eric Lesnock is overseeing the search, with Managing Director Albert DeMauro conducting principal recruiting.