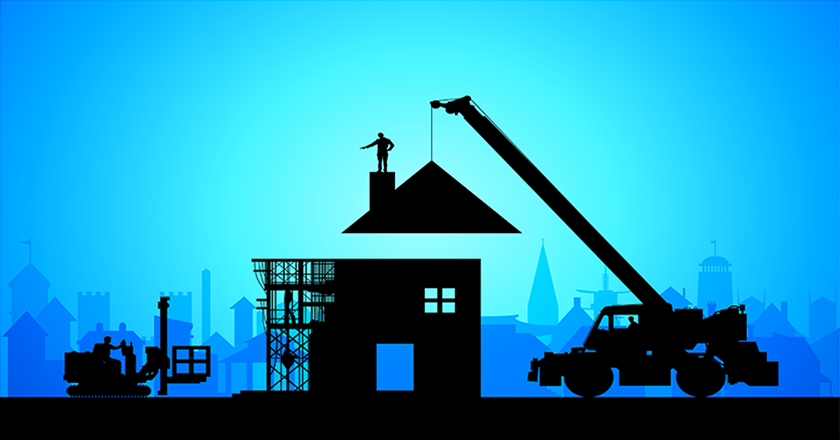 There is growing demand for single-family rental housing, and some apartment companies are lining up to build it.
5 MIN. READ
Since the middle of this year, I've personally overseen two assignments to recruit single-family development professionals for a longstanding multifamily client that is establishing a build-to-rent (BTR) platform. My company currently has four pending search assignments for other apartment-focused groups that are making pushes into single-family rental (SFR), either as developers or investors. It seems like my associates and I are fielding an average of one inquiry every week or so from traditional multifamily firms that are seeking talent to help break into the single-family market, and industry news stories about the trend appear almost as often. In the meantime, our work for established homebuilders and SFR companies continues at a healthy clip (you can read examples of that experience here).
Why are so many multifamily companies taking such a hard look at single-family product? The answers lie in societal shifts that really began in the last economic downturn and the intersection of those trends with current market conditions.
Foundations in the Great Recession
Though SFR has been around forever, prior to the Great Recession it was primarily individual units owned and rented out by small investors. Two factors emerged in the economic collapse that really caused it to evolve into an industry: the excesses of the residential mortgage industry had spawned a huge supply of homes for which there were no buyers (through both speculative overbuilding and a wave of foreclosures; and millions of households accustomed to living in single-family product were driven by financial circumstances into the rental market. Private equity groups and other large investors recognized the opportunities and began buying up the surplus housing stock, much of it concentrated in markets where the proximity of the units could be efficiently and effectively managed and maintained under structures very similar to those already employed in the multifamily sector (it's not coincidental that a significant number of senior executives in the SFR space – then and now – built their careers in the apartment industry).
A few things became apparent in a short period of time: the average SFR tenant was more likely to renew their lease than a typical apartment renter, and home values were rising again. Stable cash flow coupled with capital appreciation is the dream investment profile of nearly every long-term investor. SFR was an attractive market, but investors could no longer snap up a ready inventory of zombie subdivisions. Some companies continued to focus on assembling portfolios of scattered resale homes, but an increasing number of others took to building new units specifically for rent.
Why now …
There's no doubt that the COVID-19 crisis is the primary reason for the sudden spike of activity we're seeing in the BFR sector. Many renters are seeking lower density options that don't include common entrances or elevators, and social distancing has also put a premium on private outdoor space. However, as is the case with many industry trends that are making the news, the pandemic is largely a catalyst that is accelerating pre-existing movements. There has been a lot written about how millennials don't share the American Dream of homeownership held by preceding generations, and how that helped fuel the largely urban, high-density apartment development boom that characterized the 2010s. But these people are reaching the demographic tipping point where they start to form families, and while they might be unwilling (or unable) to assume the financial responsibility for owning a home, their need for increased space remains.
… And why multifamily companies?
As the number of millennial family households increases over the next decade and the demand for single-family product builds, there is a convergence of demographic and business factors that favor growth for the "horizontal apartment complex" model and – by extension – present opportunities for multifamily companies.
Affordability – Due to economic circumstances (which may be worsened by the pandemic recession) many lack the resources to purchase, and ownership attainability is at a low point.
Flexibility – Often those that have the means to purchase find leasing and its freedom from long-term commitment more desirable.
Professional Management – Millennials are a generation of "professional renters" who have become accustomed to professional property management services and systems that mom-and-pop landlords can't offer.
Community – Many people are uncomfortable being scattered-site renters surrounded by neighbors who own their homes, and larger-scale rental communities (particularly those with lifestyle amenities) are more appealing.
Multifamily firms have another advantage in that they typically have greater experience with a longer-term, develop-hold strategy, whereas single-family developers usually build and carry only a small inventory of move-in ready product for short periods of time.
Long-term outlook
There are no doubt many who believe this trend will be as small-scale and short-lived as the move by production homebuilders into the booming multifamily market of the early 2010s. It's possible that the urgency with which multifamily companies are pursuing the SFR sector will be blunted if demand weakens due to the promise of forthcoming vaccines, or if rising building costs – as I write this lumber prices are up 65% over 2019 – stall development plans, but the fundamental shifts underlying the trend are strong enough to support the entry of more apartment firms into the market. Expect to see more activity of this type in 2021 and beyond.