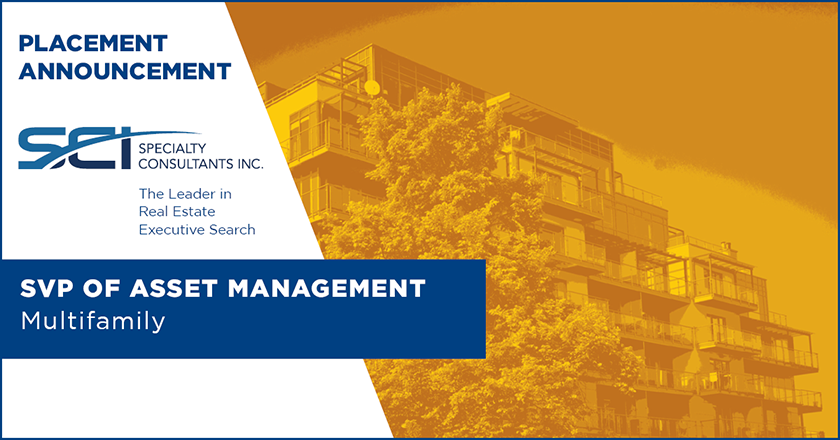 SCI is very pleased to announce the placement of an SVP of Asset Management to play a key role in the growth and transformation of a vertically integrated multifamily owner/manager.

The new hire will be responsible for building and leading the asset management and property management functions for the company to accommodate portfolio growth to 35,000+ units owned and 45,000+ units under management over the next 10 years.

EVP & Senior Managing Director Thomas Williams oversaw the search, with Managing Director Albert DeMauro conducting principal recruiting.