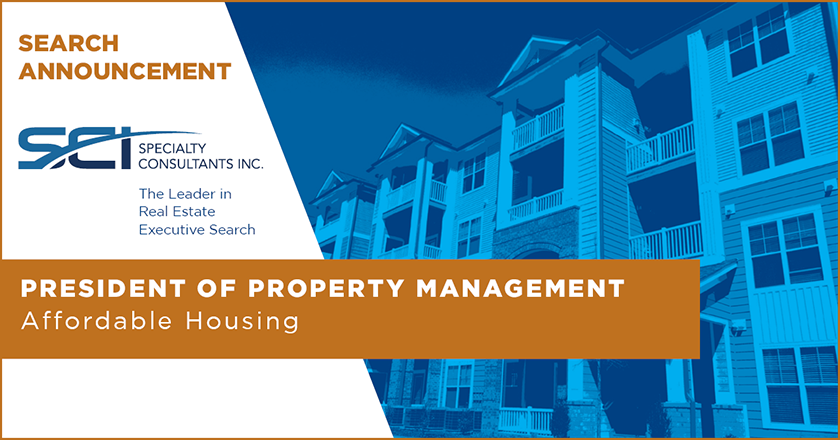 SCI is pleased to announce a new search assignment for a President of Property Management with an affordable housing development and investment company based in the Northeast.

The position will provide leadership and supervision for the property management division at a time when the company is regrowing its portfolio to 5,000+ units, overseeing a team of compliance, regional, and property staff and reporting directly to the corporate CEO. Experience in the management of LIHTC properties in key.

The search is being conducted by SCI Managing Director Ollie Fleet.