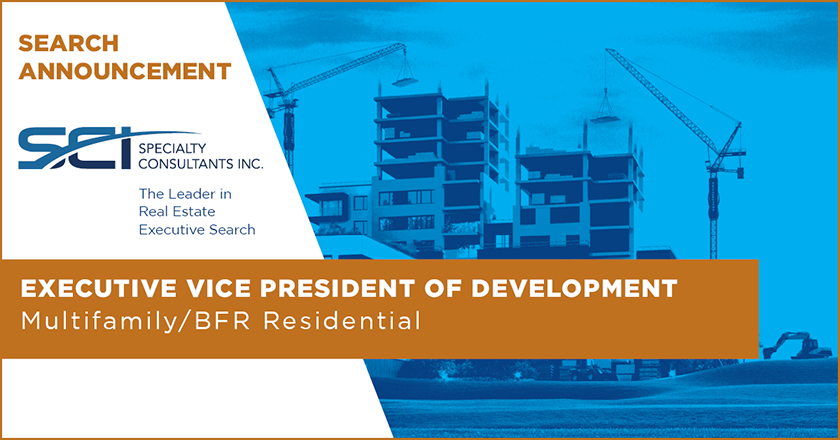 SCI is excited to announce a new search assignment for an Executive Vice President to lead the market-rate multifamily and build-to-rent development division of a national, fully-integrated real estate company focused on residential and mixed-use properties.

This individual will be a key member of the company's executive and investments committees, responsible for the development, implementation and achievement of the multifamily/BFR division's vision, plans, goals, business practices and procedures. The role reports to the company's CEO.

Josh Logelin, Managing Director with SCI, is overseeing the search.