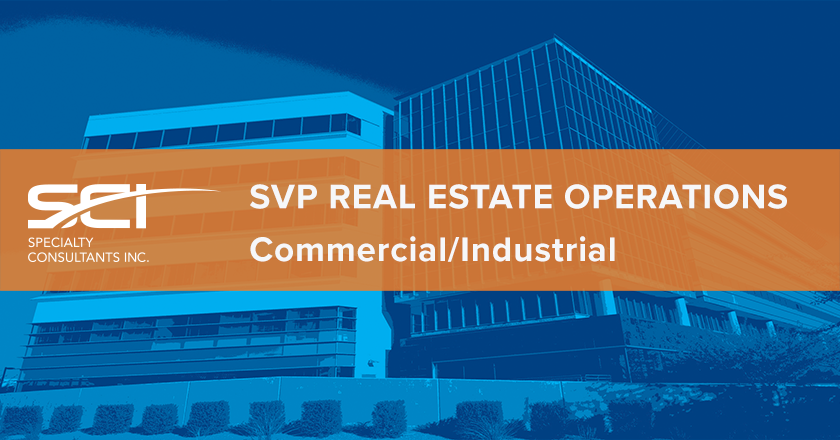 SCI is proud to announce a new senior-level assignment with a highly respected industrial development organization dedicated to supporting regional economic growth through real estate projects that advance the public interest.

Reporting directly to the President, the SVP Real Estate Operations will oversee, manage, and direct new development and redevelopment, engineering and construction activities, and the property management activities of the company's real estate portfolio.

Daniel Pauletich, SCI Senior Managing Director, is overseeing the search with Managing Director Albert DeMauro conducting principal recruiting.