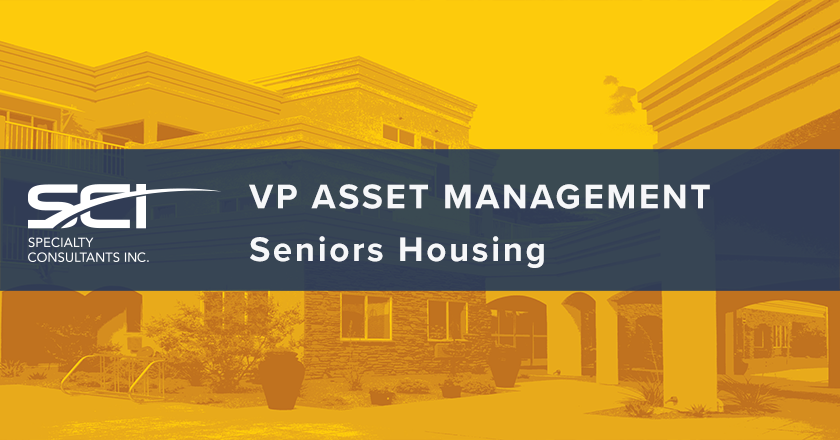 SCI is pleased to announce the successful completion of a search for a Vice President of Asset Management with a fully integrated real estate investment firm core and core+ seniors housing, multifamily, healthcare, and mission-critical properties.

The position is responsible for setting up and running a hands-on asset/property management platform for the firm that meets the standards of its sophisticated investment partners, including ultra-high net worth family offices, sovereign wealth funds, and other institutional equity sources.

SCI Managing Director Eric Lesnock performed the search.