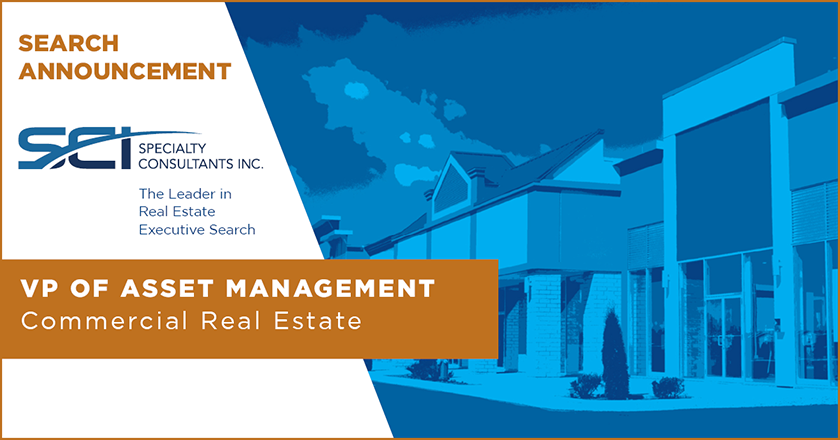 SCI is pleased to announce a new search assignment to recruit a Vice President of Asset Management for a privately owned investor and developer with a growing, cutting-edge portfolio of live-work properties.

This position will manage the company's mixed use office and retail space, working with internal and external teams (such as third-party property management and leasing partners) to achieve revenue and NOI growth, maximize performance, and generate returns for investors. This individual will have the opportunity to create, structure, and lead the commercial asset management department and be a key contributor to the future growth and development of the company.

Daniel Pauletich, SCI Senior Managing Director, is conducting the search.