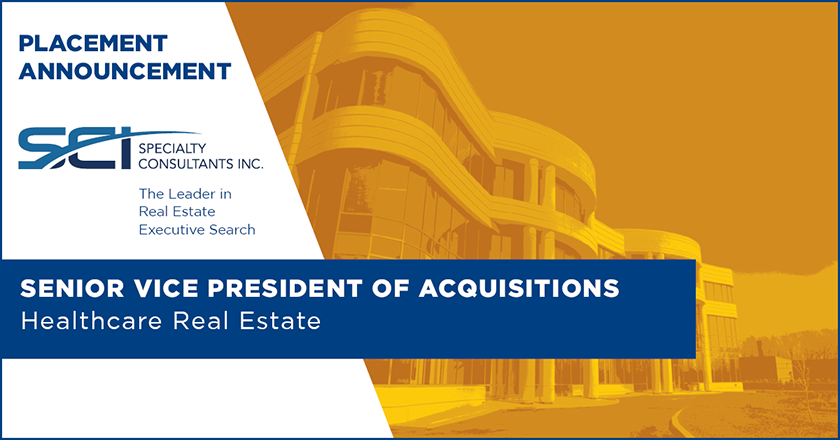 SCI is very proud to announce the successful placement of a Senior Vice President of Acquisitions with a rapidly-growing, entrepreneurial investment management firm focused on the healthcare sector.

The new hire is responsible for deploying funds from the company's most recent capital raise in the acquisition of opportunistic and value-add healthcare properties on a national basis, including medical office, hospital/surgical, ambulatory, acute care, and other associated facilities.

SCI Managing Director Dan Schachter conducted the search.