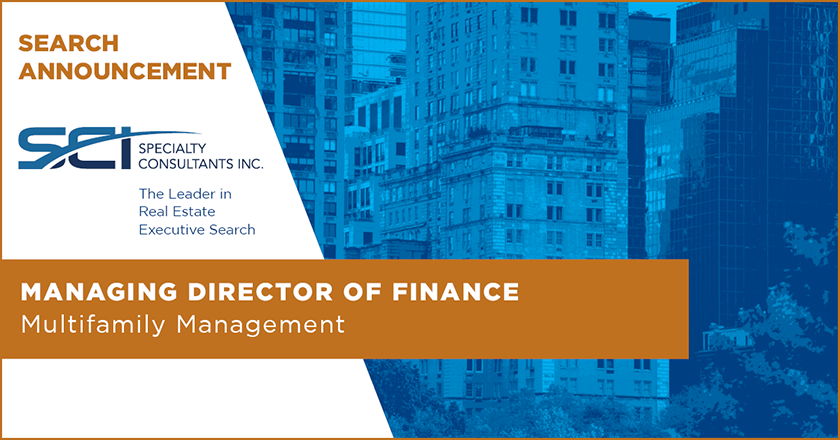 SCI is pleased to announce a new executive search assignment with a premier New York City multifamily developer/owner/manager for a Managing Director of Finance.

This newly created role will work directly with the senior leadership to maintain the firm's strong reputation for financial management, while evolving departmental processes and technology to enhance efficiency and enable further growth of the property management platform.

Principal recruiting is being conducted by SCI Managing Director Craig Friday, with EVP and Senior Managing Director Thomas Williams overseeing the search.