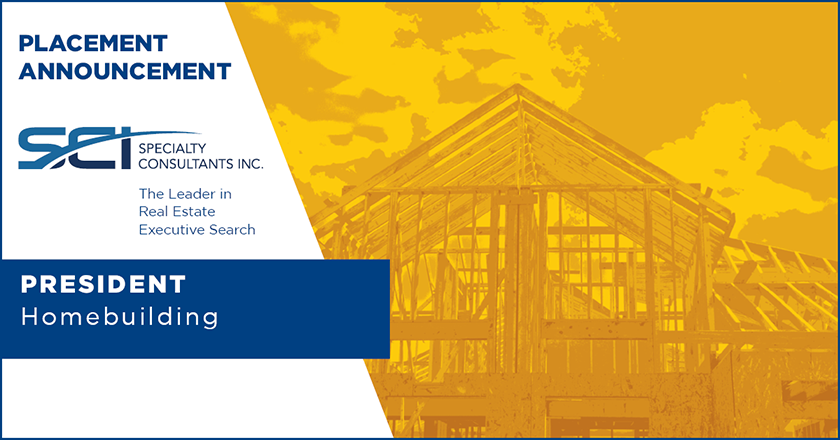 SCI is pleased to announce the completion of a search assignment for a President with a fast-growing, private homebuilder that is among the leaders in its regional market.
The new hire will oversee the P&L operations of the company as it continues its planned growth from 200 homes in 2021 to 500 homes by 2023.
James McGuire, Senior Managing Director and head of SCI's homebuilding practice, conducted the search.