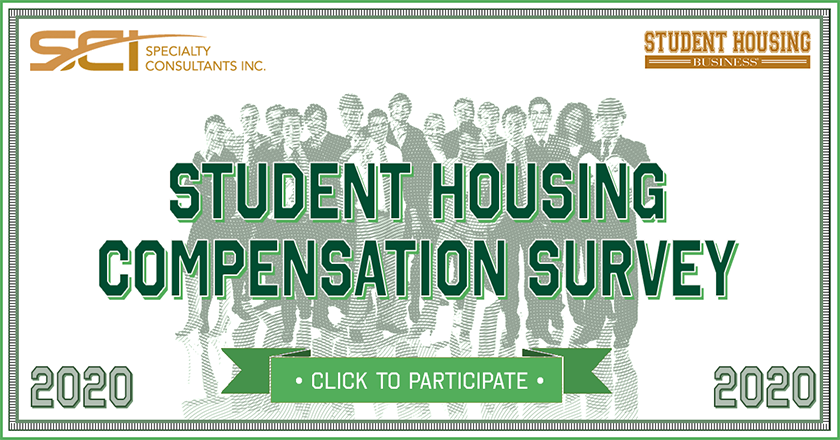 The 2020 version of our Student Housing Compensation Survey is now live.
If you're a student housing professional, we invite you to participate and to share this with your colleagues.
The results will be published in the July/August issue of Student Housing Business.
If your company is interested in participating in the corporate version of our survey, please contact Josh Logelin.