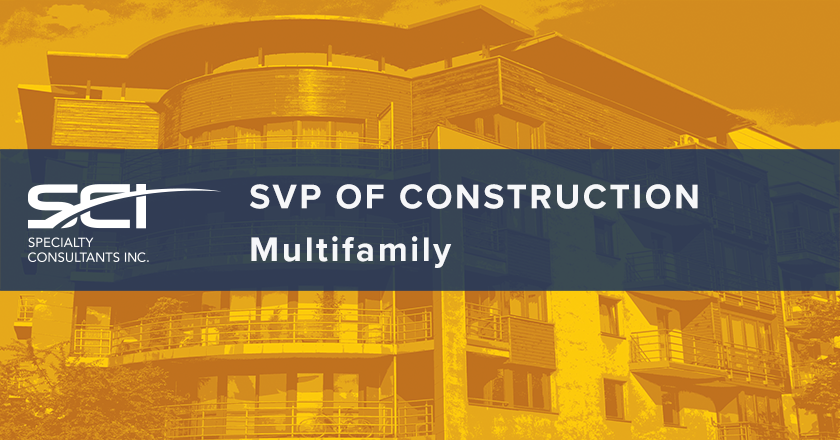 SCI is pleased to announce the placement of an SVP of Construction with a privately-held, Texas-based superregional developer, owner, and manager of luxury apartment communities.

Reporting to the CEO, the position will have responsibility for all aspects of the company's in-house building group, including pre-construction, budgeting, permitting, scheduling, construction, staffing, and overall construction execution of multiple development projects.

The search was overseen by SCI EVP & Senior Managing Director Thomas Williams, with Managing Director Daniel Pauletich conducting principal recruiting.