SCI Announces Search for a Director of Acquisitions - Industrial Real Estate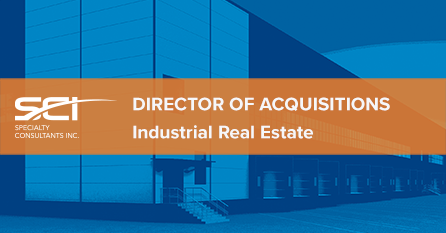 The position will lead capital deployment in select target markets along the East Coast
Continue Reading
SCI Partners with NAIOP to Sponsor National Events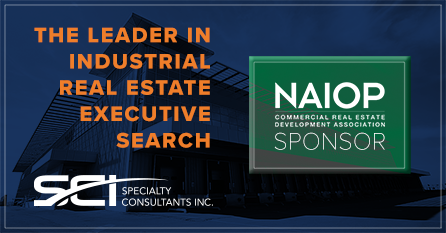 The continued support for the association reflects the strength of SCI's industrial real estate search practice.
Continue Reading
SCI Announces Searches for Regional Teams - Industrial/Logistics Real Estate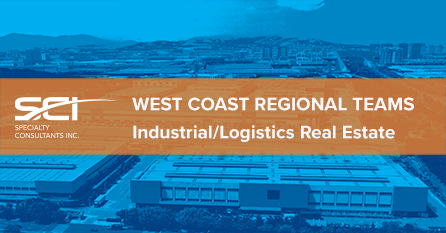 The teams will play key roles in expanding the company's regional industrial and logistics platforms in Northern California/Pacific Northwest and Southern California.
Continue Reading
SCI Announces Placement of Investment Officer - Industrial Real Estate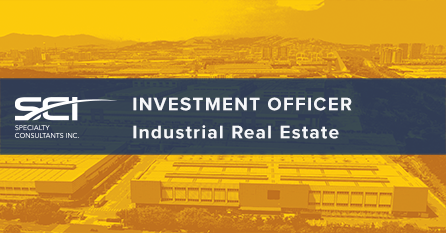 The new hire will work in close collaboration with the SVP of Investments and other key leaders, playing a major role in the growth of the company's East Region
Continue Reading
SCI Announces Search for a Chief Financial Officer - Public REIT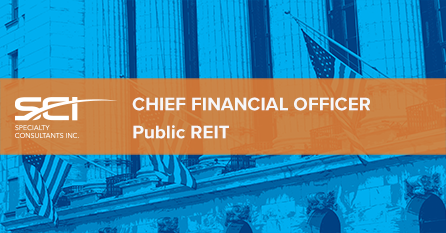 Part of a corporate-level succession plan strategy, the position will provide next-generation leadership as the organization embarks on a new phase of growth.
Continue Reading