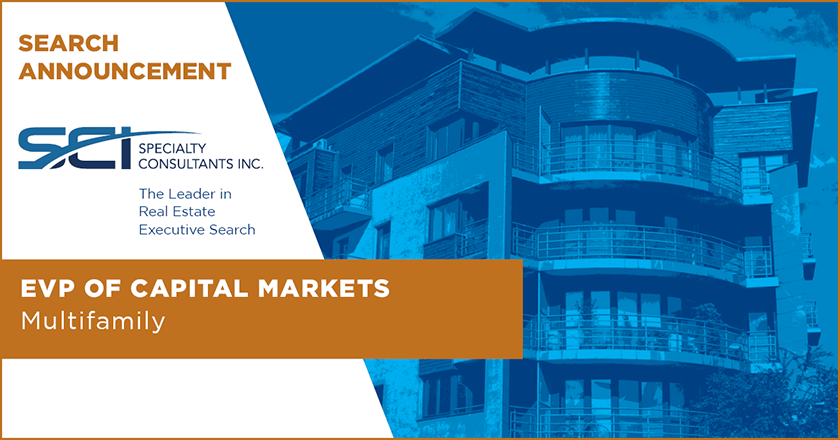 SCI is very pleased to announce a new search assignment with the fast-growing US multifamily platform of an international investment manager for an Executive Vice President of Capital Markets.

To help the company continue the aggressive growth strategy which has resulted in the deployment of over $500 million in capital and the acquisition of 18,000+ units in 5 years, this position will join and work with other members of the executive team to build and manage a large pipeline of institutional and private equity investors.

Craig Friday is overseeing the search, with Albert DeMauro conducting principal recruiting.