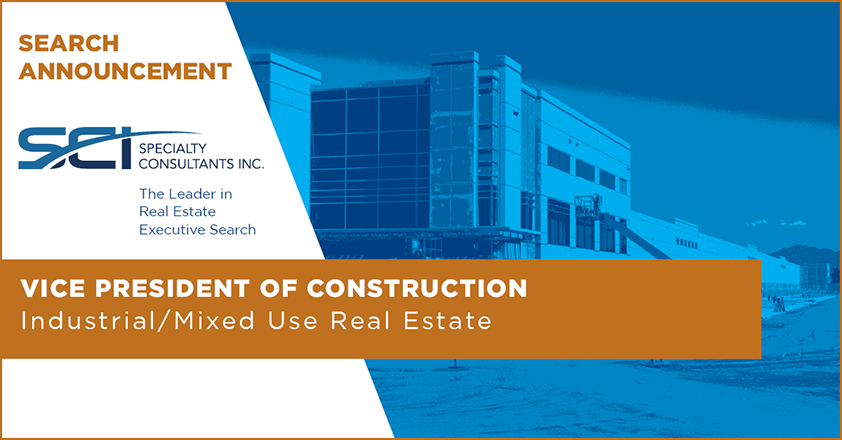 SCI is excited to announce a new search for a Vice President of Construction with a real estate firm that is a leading force behind the adaptive reuse of commercial and industrial properties throughout the United States.

The position will lead all construction efforts on the company's pipeline of complex and interesting developments nationally, overseeing and building the project management team.

SCI Managing Director Nickolas Vuckovich, who recently successfully placed a President of Development with this client, is performing the search.