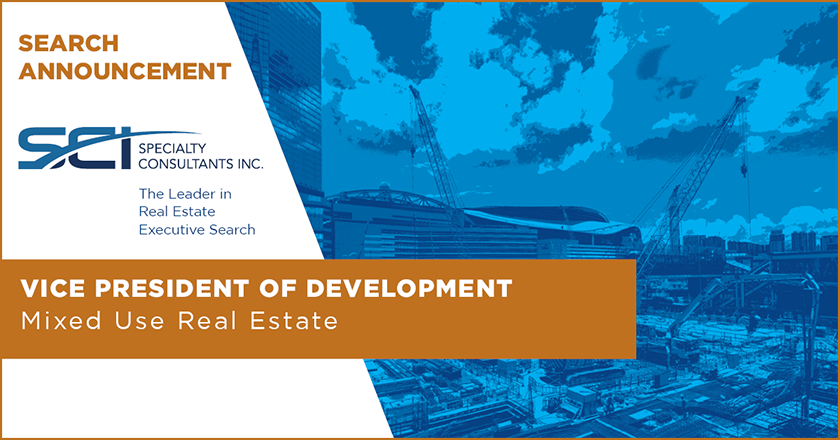 SCI is pleased to announce a new search for a Vice President of Development with a diversified real estate investment management and development firm specializing in opportunistic and value-added residential and mixed-use projects.

The position will play a key role in the planning and execution of large-scale mid-rise and high-rise office and multifamily projects (totaling approximately 2 million sq. ft.) that are slated to begin construction in 2023. The Vice President will also lead new activity on forthcoming projects driven by the company's newly-launched fund focused on urban-dense, ground-up development projects.

The search is being conducted by SCI Senior Managing Director Daniel Pauletich and is one of several current assignments on behalf of this client (Senior Vice President of Acquisitions; Director of FP&A; Associate Director of Development; and Senior Analyst).