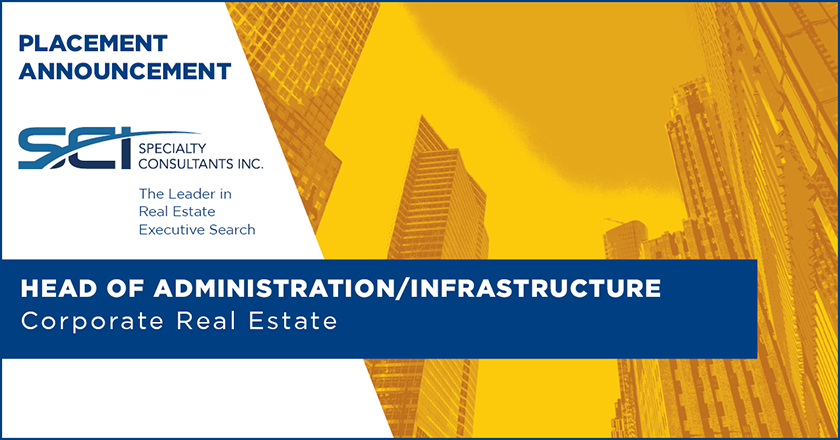 SCI is very proud to announce the successful placement of the Head of Corporate Administration & Infrastructure (Americas) for one of the largest investment management organizations in the world, with well over US $100 billion invested in more than 40 countries.

The new hire is for is responsible for managing and implementing the company's global policies pertaining to corporate real estate services, office administration and procurement, workplace sustainability and wellness, and business continuity in its multiple offices in North and South America.

SCI Managing Director Craig Friday performed the search, which was overseen by EVP & Senior Managing Director Thomas Williams.