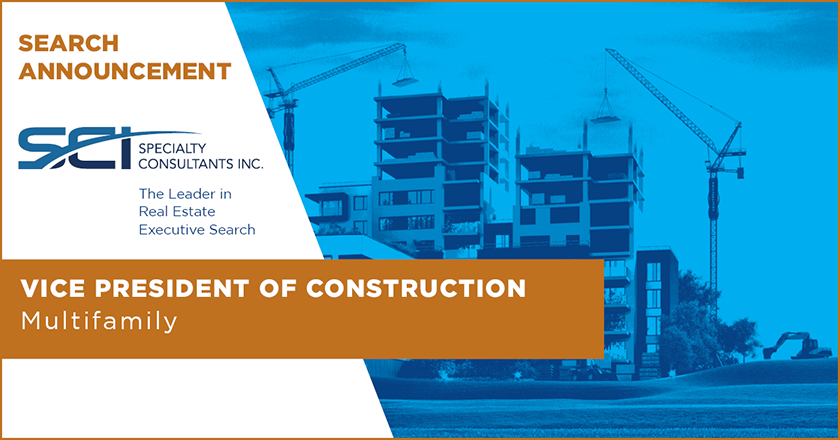 SCI is happy to announce a new search engagement for a Vice President of Construction with a privately held real estate development firm that builds luxury and market-rate multifamily properties in the Eastern US, Texas and California.

This executive will lead the in-house general contracting division of the company, leading the preconstruction, estimating, and construction divisions with overall accountability for all building activity. The role reports to the CEO.

The search is being performed concurrently with a search for the company's Vice President of Asset Management. Both assignments are being overseen by SCI Senior Managing Director Daniel Pauletich.