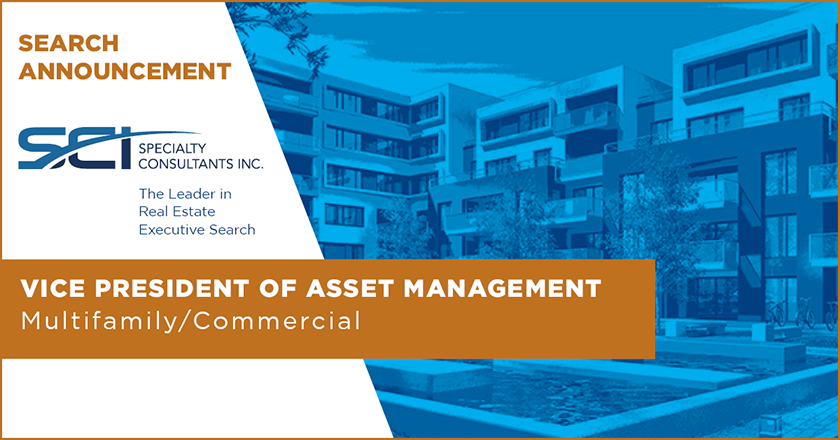 SCI is very pleased to announce a new search assignment with a privately held, well-capitalized multifamily and commercial development firm for a Vice President of Asset Management.

This role will be responsible for developing and executing a strategy for company-owned assets encompassing property operations, capital expenditures, risk assessment, and renovation/redevelopment programs. The firm's current portfolio includes luxury and market-rate multifamily, commercial office/light industrial, retail, and hospitality.

The search is being performed concurrently with a search for the company's Vice President of Construction. Both assignments are being overseen by SCI Senior Managing Director Daniel Pauletich.