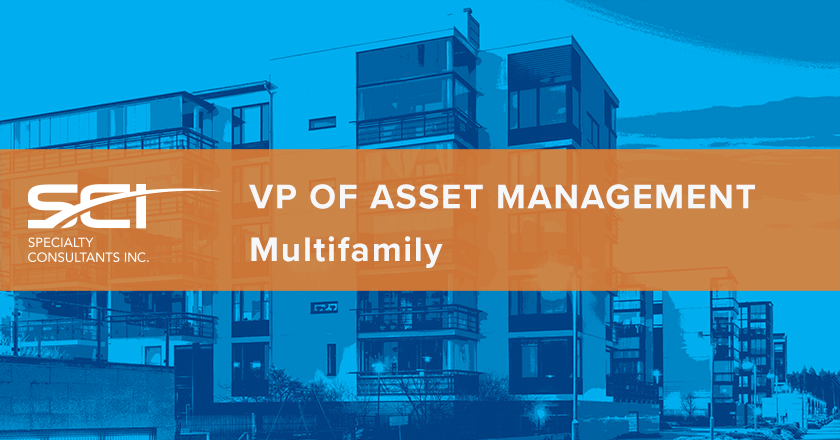 SCI's senior-level search activity continues with a new assignment for an international real estate investor whose US arm is one of the nation's fastest-growing multifamily investment and development platforms.

We have been retained to recruit a Vice President of Asset Management to lead the asset management and construction teams overseeing a strong portfolio of multifamily properties located throughout the US. Reporting to the Chief Executive Officer and working closely with a team of experienced leaders in acquisitions, development, legal, and accounting, the role will have responsibility for improving the overall operations of the properties, maximizing return on investment, reducing risk, and increasing the long-term value of the portfolio. This position will also have significant interaction with various equity investors related to the company's recently created GP fund.

Craig Friday and Josh Logelin, Managing Directors at SCI, are conducting the search.