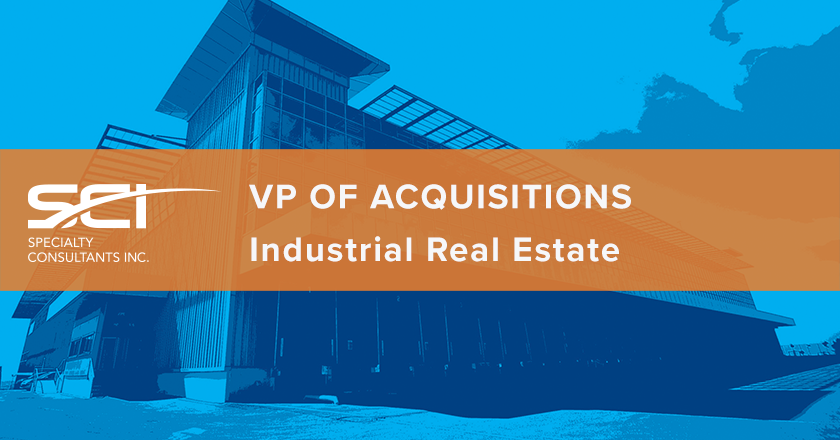 SCI is pleased to announce a new assignment to recruit a VP of Acquisitions for one of the world's largest private industrial real estate investors/developers/operators with a current portfolio value in excess of $3 billion.

This role will be responsible for sourcing, underwriting, and closing new acquisition and development opportunities throughout the Midwest, working closely with the regional Managing Principal to leverage the company's robust debt and equity relationships to expand this growing platform.

SCI Managing Director Albert DeMauro is conducting the search.