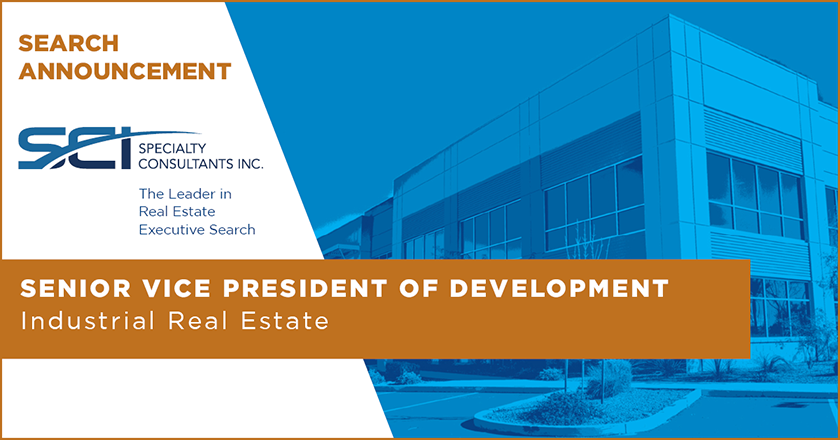 SCI is excited to announce a new executive search for a Senior Vice President of Development with an institutionally-backed industrial real estate investment and development platform with a $6 billion portfolio.

The role will be responsible for sourcing and executing the development of cutting-edge, best-in-class e-commerce, logistics, distribution, and manufacturing facilities in key locations throughout Southern California.

Albert DeMauro and Nickolas Vuckovich, Managing Directors and co-heads of SCI's industrial practice, are performing the search, with EVP & Senior Managing Director Thomas Williams overseeing the assignment. The search follows the recent placement of the company's Chief Financial Officer.