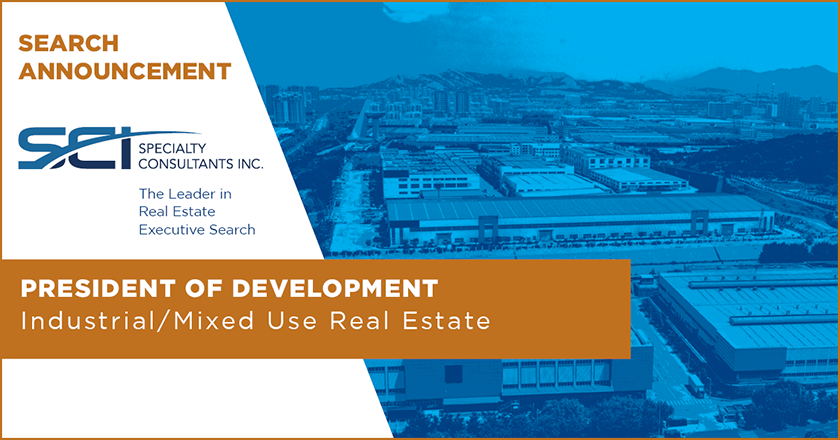 SCI is excited to announce that we have been retained to recruit a President of Development for a real estate firm that is a leading force behind the adaptive reuse of commercial and industrial properties throughout the United States.

The position will be responsible for conceptualizing and leading the overall regional development efforts for the Pacific Northwest, where the company has a pipeline of assets in various stages of development (including a high-profile mixed-use master plan project near Seattle).

Nickolas Vuckovich, Managing Director with SCI, is overseeing the search.