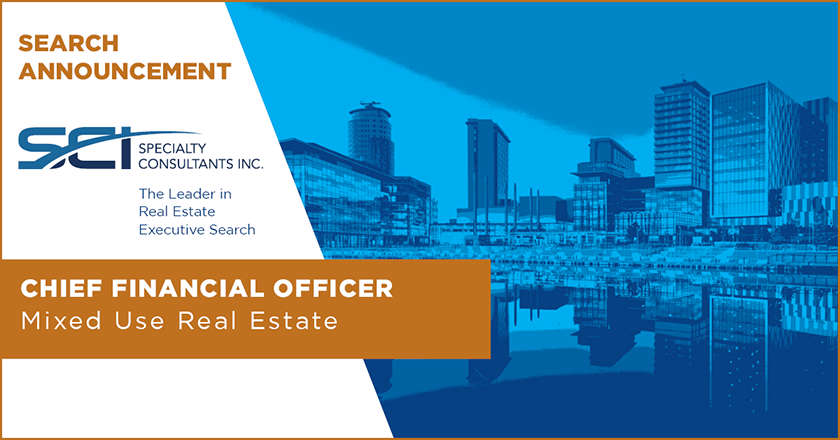 SCI is pleased to announce a new executive search assignment for a Chief Financial Officer on behalf of a commercial real estate firm with a 50+ year track record of successful development of multiple asset classes in 20 markets around the country.

The role, which will be a key position in the corporate succession plan, will lead the comprehensive financial components of the company, including capital sourcing, mortgage financing, accounting, reporting, cash flow management, and analytics personnel.

The search, which is being performed by SCI Managing Director Nickolas Vuckovich, is taking place concurrently with two other senior-level assignments for the client: a Senior Vice President of Development search (conducted by Managing Director Eric Lesnock) and a Vice President of Capital Markets search. All of the assignments are being overseen by EVP & Senior Managing Director Thomas Williams.