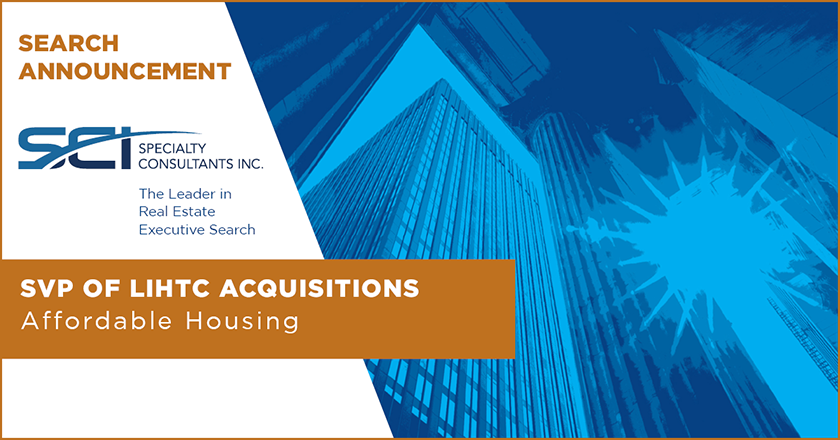 SCI is very happy to announce a new retained search for an SVP of LIHTC Acquisitions with a privately-owned investor that has completed several billion dollars in equity transactions.

This individual will play a key role in the continued growth of the company's tax credit investment platform, with full responsibility for overseeing the LIHTC business line including client service, project management, investment/syndicator due diligence, asset management and investor reporting.

Ollie Fleet, Managing Director at SCI, is performing the search.