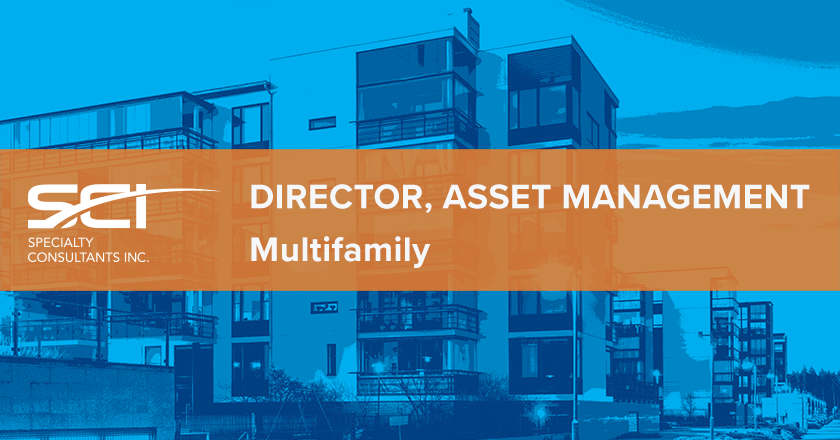 SCI is pleased to announce the commencement of a new search engagement to recruit a Director, Multifamily Asset Management for a national real estate development and investment firm.

Reporting to the CEO, the role will be responsible for maximizing the value of the firm's portfolio, developing and executing a strategy for existing assets and new investments that would encompass property operations, capital expenditures, and renovation/redevelopment programs.

The search is being overseen by SCI Senior Managing Director Daniel Pauletich.