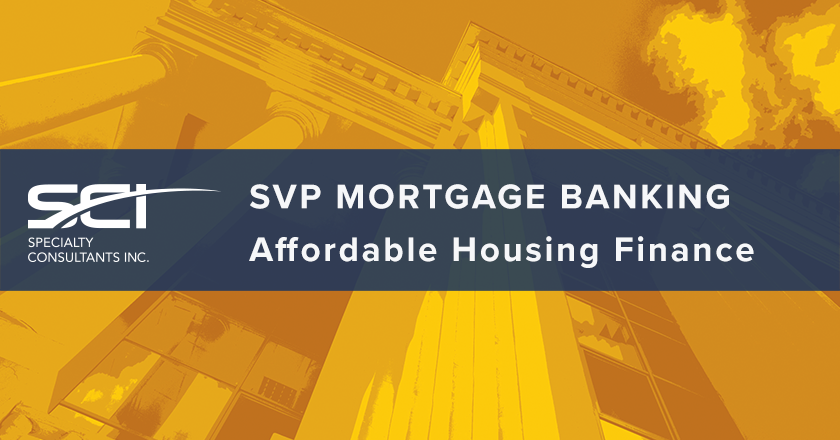 SCI is pleased to announce another placement with one of our best real estate finance clients, a leading commercial mortgage lender.

The SVP of Mortgage Banking will take a lead role in originating affordable multifamily real estate loans, primarily long-term permanent loans fitting the company's investment profile and disposition strategy (Fannie Mae, Freddie Mac, HUD, private placement bonds, etc.).

Ollie Fleet, Managing Director with SCI, conducted the search.