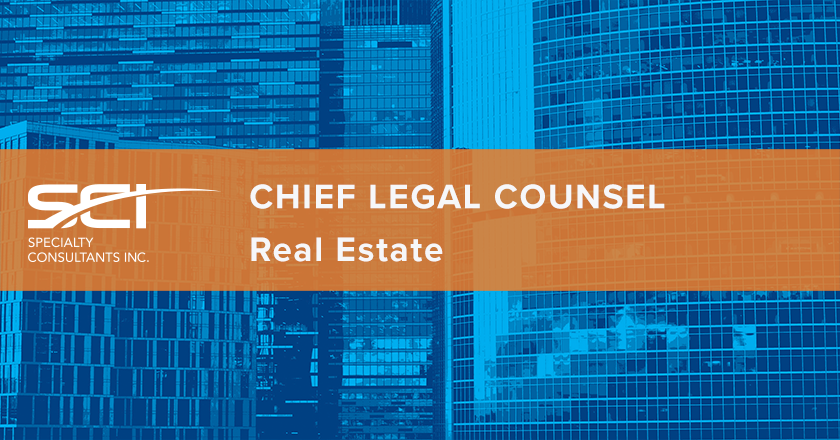 SCI is proud to announce a new search assignment for a Chief Legal Counsel on behalf of a well-funded multigenerational developer/owner/manager in California focusing on multifamily and industrial real estate.

The position will provide leadership for the company regarding legal matters, strategies, and solutions. This includes supervision and management of major legal issues and initiatives facing the company, including compliance and regulatory matters, risk management, effective use of outside counsel, corporate structure and entities, corporate secretary functions, and legal documentation.

Our client is fully committed to equality in its hiring practices and is enthused by the opportunity to add a diverse perspective to its executive committee with this role.

The search is being conducted by Albert DeMauro & Nickolas Vuckovich, Managing Directors with SCI.