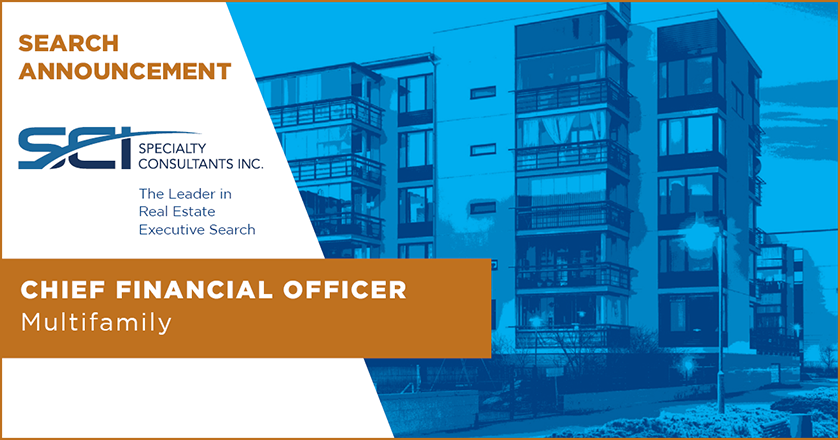 SCI is excited to announce another new senior-level executive search with the fast-growing US multifamily real estate platform of an international private investor, this time for its Chief Financial Officer.
The role will lead the finance, treasury, and accounting teams, and be responsible for overseeing all financial aspects of the investment vehicles managed by the company as it continues toward its targeted goal of $1-$1.5 Billion/year in investment volume.
Nickolas Vuckovich, Managing Director, is conducting the search for SCI. This is SCI's fifth assignment with this client, being performed concurrently with a search for Managing Director of Acquisitions and following three successful placements: Chief Legal Officer, Senior Vice President of Asset Management, and Director of Capital Markets. SCI Managing Director Craig Friday oversees all search activity for the client.