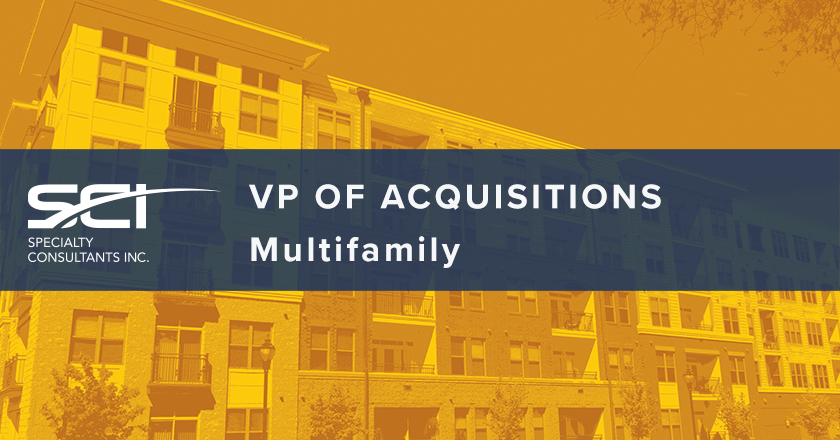 We are very proud to announce the successful placement of a Vice President of Acquisitions with one of the largest, most diversified real estate companies in the western United States.

The new hire will be responsible for sourcing, underwriting, and closing on fund equity investments in value-add apartment properties in key Texas markets.

The search was conducted by SCI's EVP & Senior Managing Director Thomas Williams and Managing Director Josh Logelin.