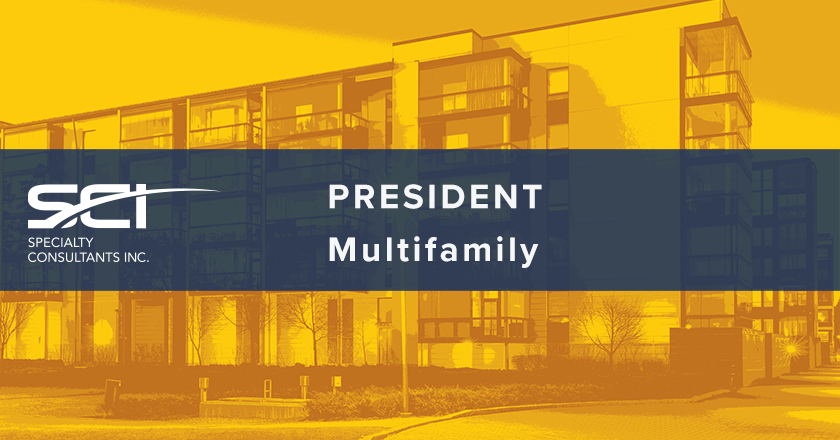 SCI is very proud to announce the placement of the President of the exclusive multifamily property management arm of a privately-held and fully integrated real estate company that develops, owns, and operates a premier portfolio of properties valued at over $15 billion.

This hire was critical for the organization as the position sits on the Executive Committee and fulfills a key goal in the succession plan strategy. The President is responsible for all departments related to residential operations and property management services including the regional offices, property financial performance, ancillary revenues, and marketing.

The search was overseen by Thomas Williams, EVP & Senior Managing Director with SCI.