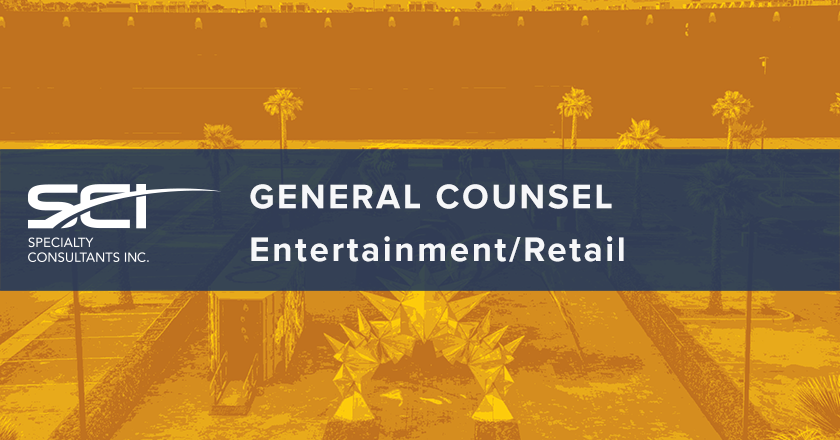 SCI is excited to announce the placement of the General Counsel for a cutting-edge experiential entertainment and retail company.

The new hire will join the senior executive team and participate in key decisions as the company continues growing and embarks on the expansion of its concept globally.

SCI Managing Directors Craig Friday and Nickolas Vuckovich were responsible for the search.