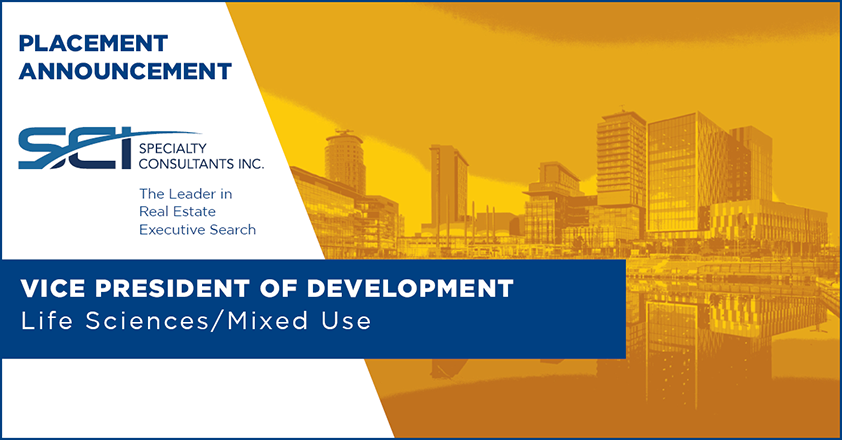 SCI is pleased to announce the placement of a Vice President of Development with a vertically integrated real estate company focused on the large-scale redevelopment of obsolete industrial sites across the United States.

The new hire will manage local development efforts for a major life science campus to be built over 10-15 years on a 250-acre site, with responsibility for a wide range of development activities, including: managing the design and engineering team from master plan conceptualization through individual building construction for lab, R&D, and manufacturing facilities.

Craig Friday, SCI Managing Director, performed the search.