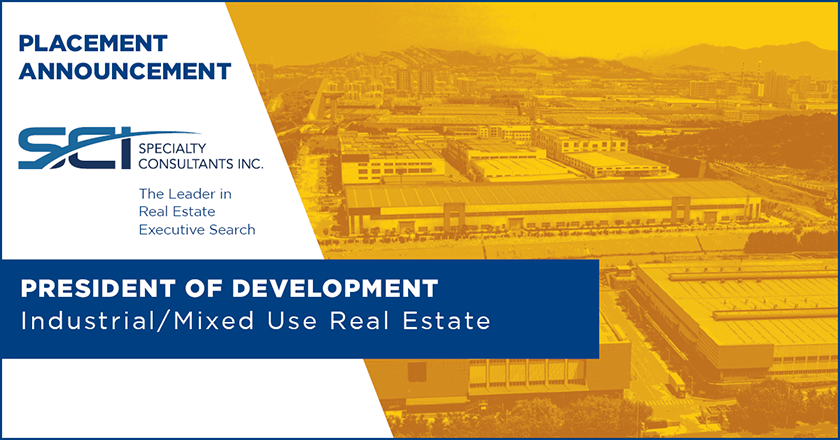 SCI is very proud to announce the placement of the President of Development with a real estate firm that is a leading force behind the adaptive reuse of commercial and industrial properties throughout the United States.

The newly-hired executive will be responsible for conceptualizing and leading the overall regional development efforts for the Pacific Northwest, where the company has a pipeline of assets in various stages of development (including a high-profile mixed-use master plan project near Seattle).

The successful completion of this search coincides with the start of a new assignment for the same client, this time for a Vice President of Construction to oversee construction on a national basis. Nickolas Vuckovich, Managing Director with SCI, oversees all search work for the client.