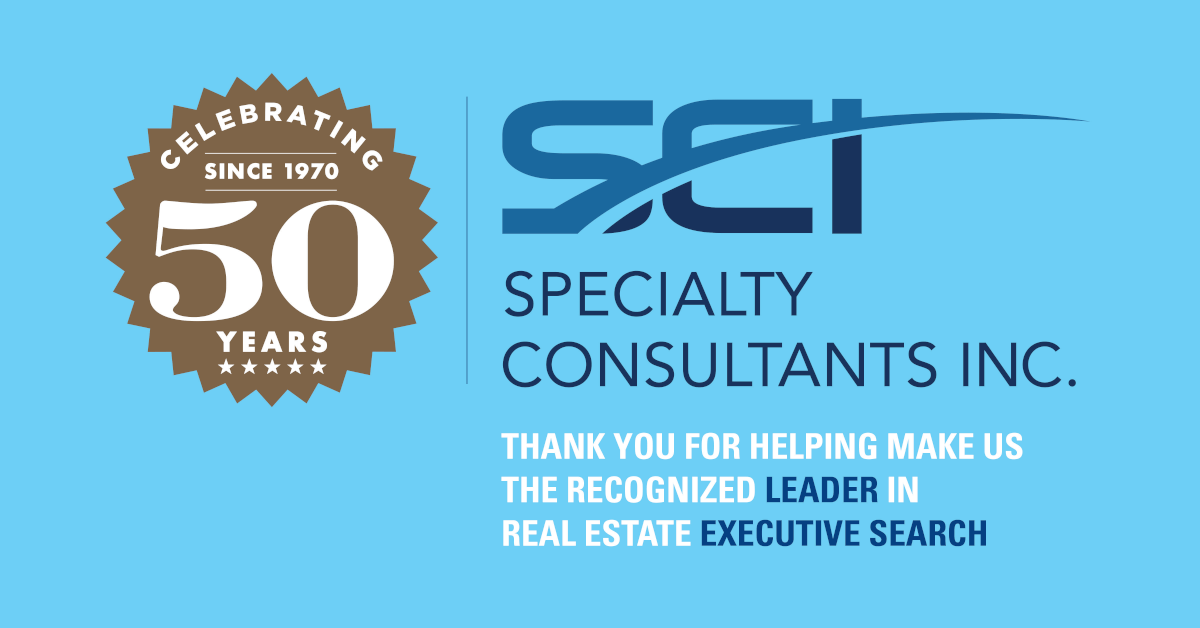 1970.
The global population stood at 3,657,000,000, the DJIA closed the year at 832.92, and construction began on the Sears Tower, the tallest building in the world for 25 years.
NASA's Apollo 13 mission returned to Earth successfully after an explosion on its way to the Moon, the Boeing 747 made its debut commercial flight from New York to London, and the Beatles disbanded.
Love Story was the highest-grossing film in theaters, Marcus Welby, MD was the top show on television, and "Bridge Over Troubled Water" by Simon & Garfunkel held the #1 spot on the Billboard Chart.
A first-class postage stamp cost $0.06, a loaf of bread cost $0.25, and a gallon of regular gasoline (leaded, by the way) cost $0.36.
Specialty Consultants, Inc., was founded in Pittsburgh, PA with the mission of providing specialized and superior executive search to the real estate and construction industries.
Much has changed over the past 50 years, both in the world at large and in our industry. We've been through some of the very best times the commercial real estate has seen, and some of the worst. Through it all, we've worked hard to maintain our commitment to that founding mission and grown to become the recognized leader in the industry.
We've done this by helping our clients achieve growth, expand their markets, establish new business lines, and accomplish other corporate objectives by identifying, evaluating and attracting the most talented professionals. At the same time, we've helped thousands of professionals develop and enhance their careers by introducing them to new opportunities. Many of our best client relationships today were established through our interactions with those individuals as candidates years ago, and that is something of which we are very proud.
Beyond the pride we take in these accomplishments is a profound sense of gratitude. None of what we've done over the past half-century would have been possible without our clients, candidates, team members, and the rest of the people who make up our industry.
To everyone who has played a role in our success, thank you.