SCI and Student Housing Business Publish 2023 Student Housing Compensation Report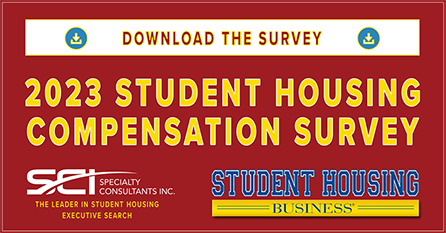 Total compensation was up across the board for nearly all positions in the survey for 2022, though base salaries saw only marginal increases. Bonus compensation accounted for most of the gains, with many employ-ers reporting the widespread use of discretionary hiring and retention incentive pa...
Continue Reading
SCI Announces Search for a Vice President of Property Management - Student Housing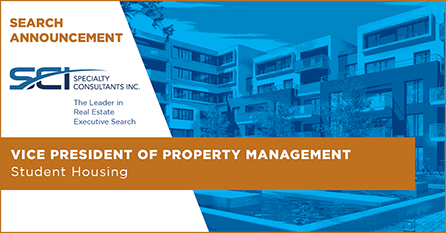 The role will lead the management of a 15,000 bed portfolio of high-quality assets.
Continue Reading
Josh Logelin of SCI Featured in Student Housing Business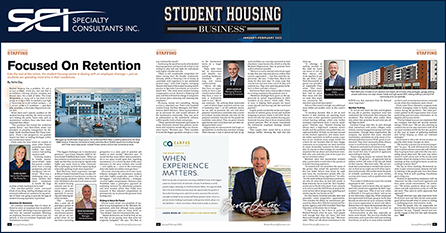 SCI's student housing search practice leader shares his insights on the staffing challenges currently facing the sector.
Continue Reading
2021 Student Housing Compensation Survey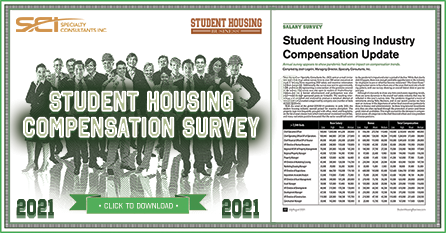 The first survey conducted after a year of the pandemic shows some of its impact on compensation, but will the effects be long-term?
Continue Reading
2020 Student Housing Compensation Survey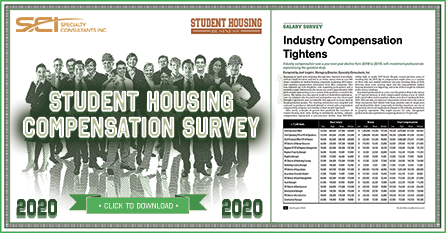 This year's report, published in the July/August issue of Student Housing Business, showed some surprising results.
Continue Reading