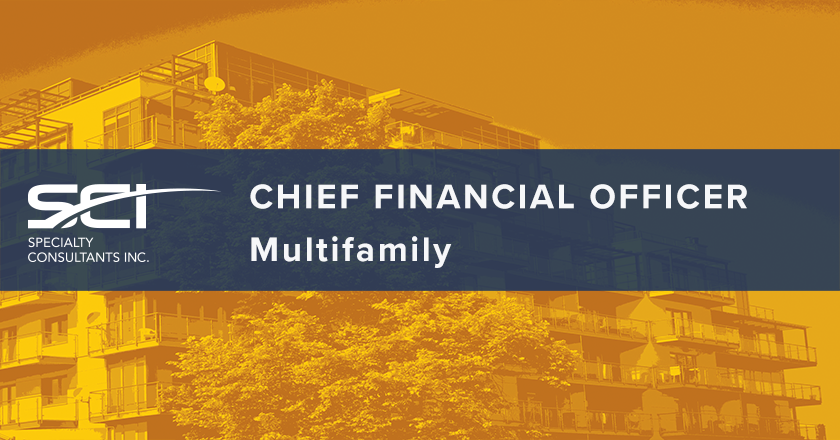 SCI is proud to announce that we have assisted a highly-regarded third-party multifamily asset and property management services provider with hiring a Chief Financial Officer.

This C-Suite executive will lead the company's treasury, tax, reporting, and accounting functions, heading a team of approximately thirty employees through three subordinate supervisors as well as managing two additional non-supervisory direct reports.

Thomas Williams, EVP & Senior Managing Director, lead the search for SCI.