SCI Announces Search for a Vice President of Asset Management - Seniors Housing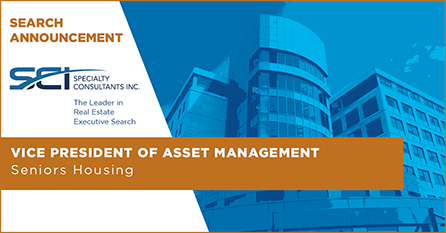 The position will be responsible for developing and implementing the plans and programs to achieve the financial, investment and operating goals of a portfolio of high-quality seniors housing assets
Continue Reading
SCI Announces Search for a National Operations Director - Active Adult/55+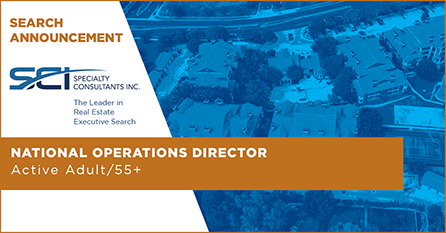 The position will be responsible for overseeing and scaling property operations for the company as it continues its strategic growth.
Continue Reading
SCI Announces Placement of Chief Investment Officer - Seniors Housing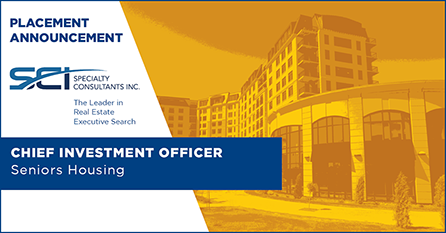 The new hire will be responsible for building and maintaining relationships with the company's capital partners, overseeing acquisition activities, and ensuring that the company's operational and financial infrastructure supports are optimized.
Continue Reading
SCI Announces Search for a Vice President of Capital Markets - Mixed Use Real Estate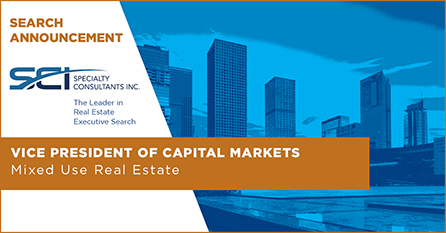 The role will lead the company's capital platform, responsible for sourcing third-party equity capital and forming longstanding relationships with outside equity sources.
Continue Reading
SCI Announces Placement of Vice President of Development - Multifamily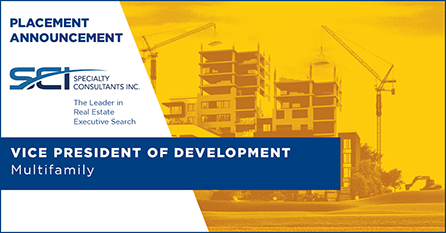 The new hire will manage multiple, large-scale, multifamily and mixed use developments throughout the southern US
Continue Reading