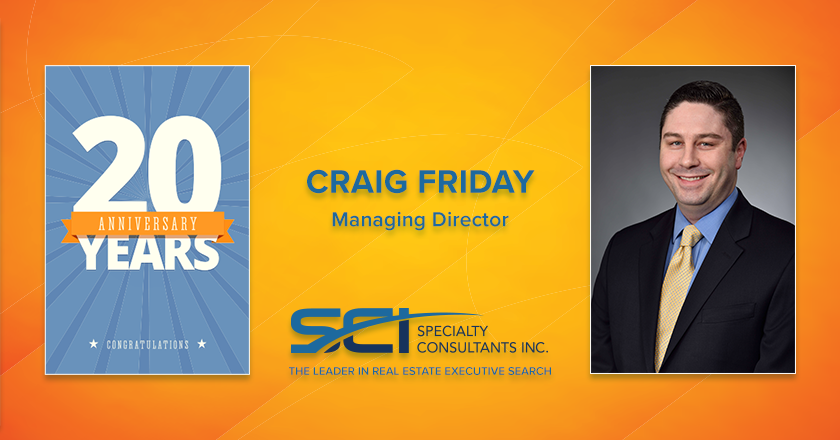 SCI is pleased to celebrate the 20th anniversary of Craig Friday joining the firm.
In his role as Managing Director, Craig is responsible for building client relationships and conducting senior-level search assignments. He is a member of SCI's corporate management team, responsible for the hiring and training of new associate recruiters. Craig has represented the company in a number of industry organizations, including NMHC, ULI, NAIOP, BOMA, and ICSC.
We are extremely proud of the work Craig has done on behalf of our clients, and are excited to recognize this career milestone.