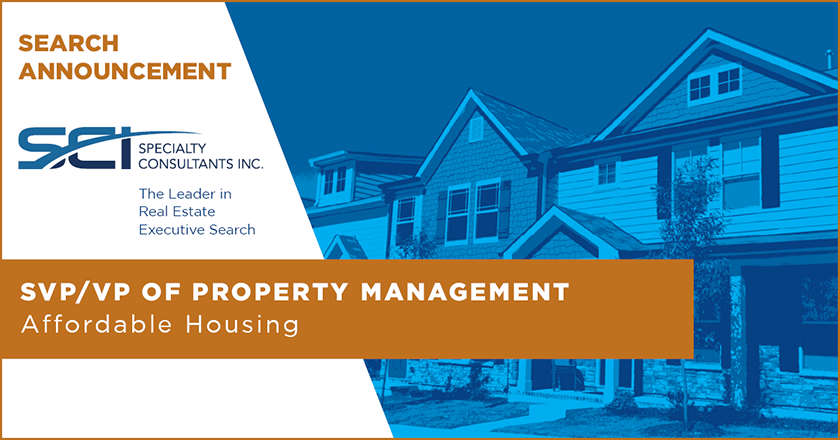 SCI is excited to announce the launch of a new executive search to recruit the SVP of Property Management for an entrepreneurial affordable housing developer with a rapidly growing portfolio of 3,000 units throughout the Southeast US.

The SVP of Property Management will be the overall head of the company's new operations platform, setting and executing the strategic vision, as well as building out a team as the portfolio undergoes an anticipated expansion to approximately 10,000 units by 2030.

Daniel Schachter, Managing Director and a leader of SCI's affordable housing search practice, is overseeing the assignment.