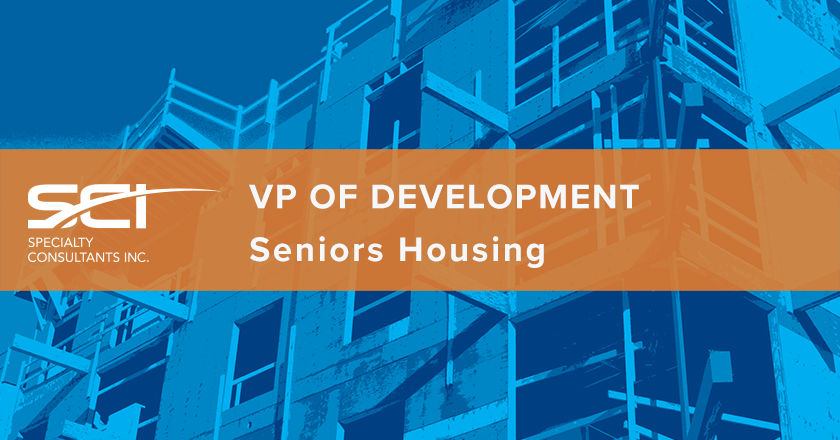 We are pleased to announce the initiation of a search for a Vice President of Development on behalf of an innovative and growing developer, owner and operator of luxury seniors housing.

This role will execute seniors housing projects in various markets throughout the United States, and will also work with the CEO and other senior team members in the pursuit of new development opportunities.

SCI Managing Directors Eric Lesnock and Daniel Schachter are conducting the search.