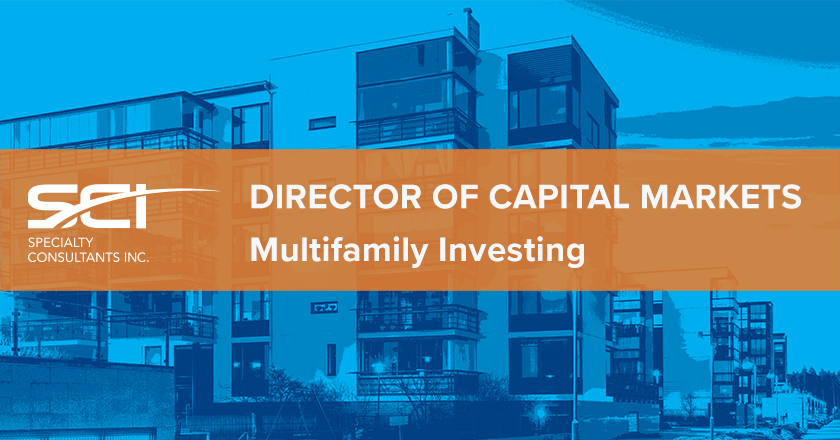 SCI is very pleased to announce another search assignment with one of the nation's fastest-growing multifamily real estate investment and development companies, this time for a Director of Capital Markets.

Reporting to the Chief Investment Officer, the role will support equity-raising activities from US and international equity partners to acquire and develop multifamily assets in markets with strong population growth and positive trending economic conditions. The company has an aggressive strategy with plans to grow its portfolio to over 20,000 units by the end of 2021.

SCI Managing Director Craig Friday is overseeing the search, with Managing Director Dan Schachter performing principal recruiting.