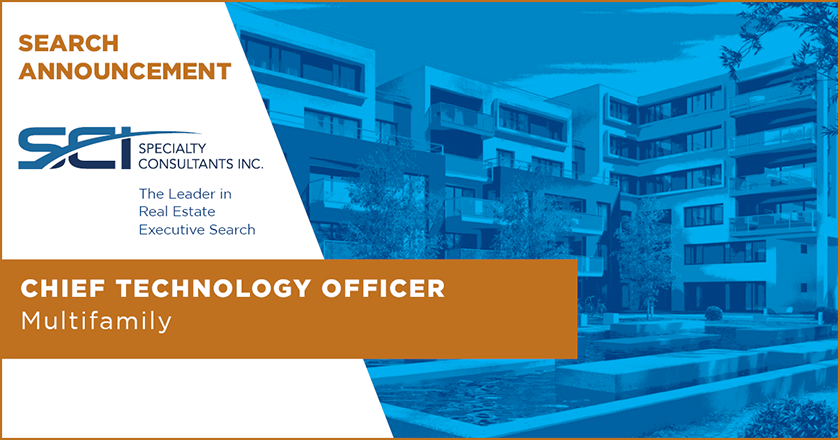 SCI is very excited to be working again with one of our best clients, a manager of Class A multifamily/mixed use properties with a national portfolio of over 40,000 units under management, to recruit a Chief Technology Officer.

The role is responsible for identifying, underwriting, and implementing property technology that drives efficiencies, facilitates growth, and provides attractive ROI to enhance performance of the portfolio. It requires deep knowledge across the PropTech space, including evaluating prospective success and scalability of targeted vendors, technical specs of solutions, and industry adoption rates.

SCI Managing Director Craig Friday is performing primary recruiting on the assignment, with EVP & Senior Managing Director Thomas Williams overseeing the search.